Our Water Restoration Services
If your home or business has sustained water intrusion or damage due to a leak or storm All Dry is here to help. Our professional restoration services are just a phone call or click away. We can provided the help and expertise to restore your property and get you back to a sense of normalcy.  
Revise to…For over 25 years, All Dry Water Damage Experts has assisted the Baton Rouge community with loss mitigation and disaster restoration and clean up services. Throughout the gulf coast we have been dedicated to helping customers return to their facilities after water intrusion resulting from leaks to natural disasters. We are members of the community ourselves and know how disruptive water damage can be to your life.
To get more information about water restoration services give us a call or reach out to us online. An All Dry professional will be happy to discuss how we can get you and your property RESTORED.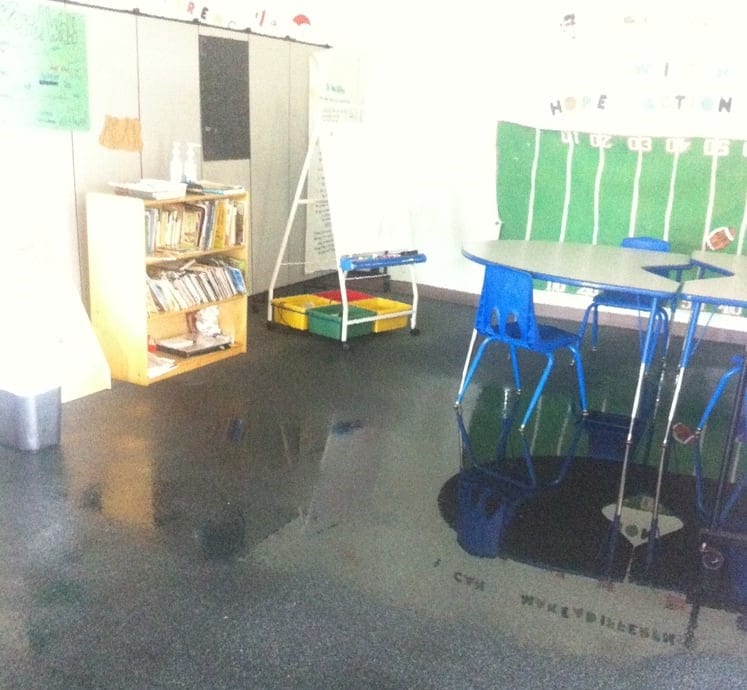 The other important concern to consider is secondary damages. Secondary damages could include wicking or cupping of floors, degrading of building finishes, carpet de-lamination and a host of other problems associated with water intrusion.
Moisture mapping and monitoring are completed regularly and daily of the water damaged area To ensure proper structural drying efforts such as moisture mapping and monitoring should be completed within all areas impacted by water intrusion.
A room in need of water damage restoration services in New Orleans, LA